Nokia 808 PureView in focus: Interview with D. Dinning
Introduction
The Nokia 808 PureView certainly made a splash at this year's Mobile World Congress, pinning the company back on the cameraphone map in an extremely advantageous position.
If you've been living in a cave these past few days, you might have missed some of the juicy details about the Nokia 808 and what makes it so special. So we'll make a quick recap.
The Nokia 808 PureView has a 4-inch AMOLED display with the rather lowly resolution of 360 x 640 pixels. Spiritually succeeding the Nokia N8, it runs Nokia Belle (previously known as Symbian) and it's centered around a 1.3 GHz processor. While this smartphone might technically revolve around that processor, what's got the publics imagination is actually the never-before-seen 41MP multi-aspect camera sensor.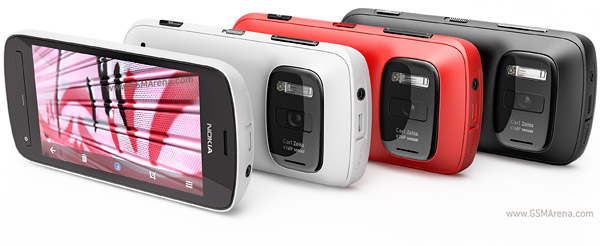 Capable of shooting full-resolution shots of up to 38 megapixels and utilizing the industry's first pixel oversampling technology for delivering vastly superior lower-resolution photos (5MP and 8MP), the Nokia 808 camera is a "quantum leap forward in cameraphone performance," as Nokia themselves put it. Another industry's first is the lossless digital zooming in less-than-maximum resolution shots and video.
The garnishes on this excellent dish are the Carl Zeiss lens, the xenon flash, a relatively large F2.4 aperture, the mechanical shutter coupled with a neutral density filter, and there's also, of course, FullHD video recording.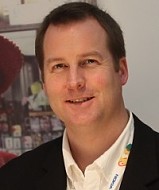 We had Damian Dinning, Head of Imaging Experience - Nokia Smart Devices, to tell us more about his team's baby and how it came to be.
Damian has played a key role in the development of iconic devices such as the Nokia N95, Nokia N82, Nokia N86 8MP, and N8, among others, and he's also head of the team that delivered the Nokia 808.
We did delve into the inner workings of the Nokia 808 PureView 41MP camera sensor yesterday, however we are more than eager to hear the story behind the product from the man himself.
We rarely do interviews but the Nokia 808 is a real whopper. The sheer hype it generated yesterday almost took our site down for a moment. The camera enthusiast inside of us can't get enough of it either and Damian Dinning is the man to see to learn everything about this exciting new smartphone (and about cameraphones in general).